BOSS GP 122 Silicone Sealant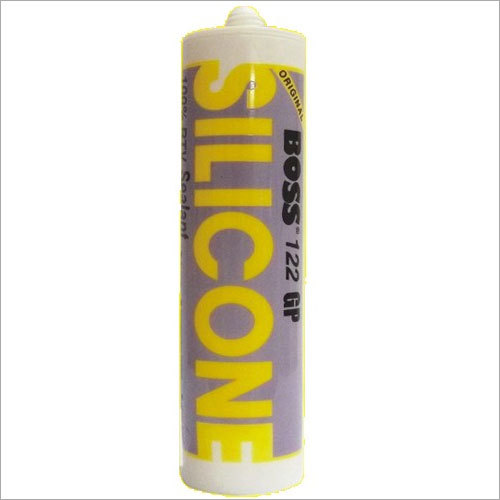 BOSS GP 122 Silicone Sealant
Product Description
BOSS GP 122 Silicone Sealant
GENERAL PURPOSE APPLICATIONS.
BOSS 122 RTV Silicone Sealant is an one part acetoxy cure adhesive sealant that is suitable for general construction sealing and adhesive applications. This product will adhere to clean metal glass many types of wood silicone resins vulcanized silicone rubber ceramics and plastic surfaces. A primer may be required for optimum adhesion to some substrates. Cured sealant stays rubbery from -60F to 400F.
BOSS 122 RTV silicone sealants ideally suited for sealing glass windows shopfront, aluminium joints showcases bus body building and automobiles.
BENEFITS:
Ease of use one part sealant no mixing required.
Good weather ability Virtually unaffected by sunlight rain ozone and temperature extremes.
Long life reliability cured sealant stays rubbery from 25 to 110C without tearing, cracking drying out or becoming brittle.
Wide temperature gunn ability can be applied in any season.
Specification
| | |
| --- | --- |
| Temperature | 232 deg C |
| Usage | Industrial |
| Brand | Boss |
| Surface of Application | Plastic Glass Ceramic Wood |